No agreement on telecommunications, reduced number of points of divergence
August 16, 2016.
Director of the Office for Kosovo and Metohija, Marko Djuric, stated this morning that all necessary issues pertaining to the implementation of the Agreement on telecommunications were not reached during the 20-hour negotiations with the Pristina's party.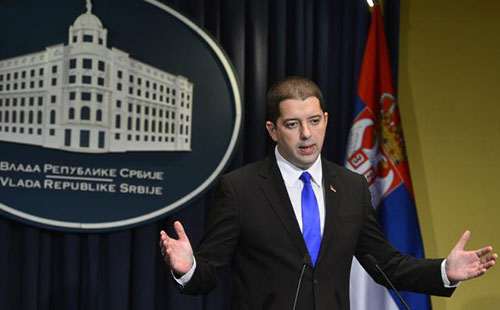 "The number of points of divergence was reduced, but our party did not permit the putting at risk the property of the Republic of Serbia and the principles which, being important ones, could amount to a precedent for future talks on this crucial issue", stated Djuric for Tanjug.
He said that Serbian party insisted and remained true to protection of interests and the matters already agreed at the level of prime ministers which, once when the agreement is implemented, are intended to enable our citizens in Kosovo and Metohija to call up users in other parts of the country, without using a dialing code, and at the current rates and with the current user numbers.
"I owe a special thanks to the members of our delegation, especially to the leadership of the "Telekom Srbija" who remained with us all along during these long, intense, unpleasant and exhausting hours", underscored Djuric.
He expects the continuation of talks on this matter in the near future, and adds that the Serbian delegation has endured both insults and pressures, but remained committed to finding compromise and sustainable solutions.
"I also thank the EU representatives who contributed in resolving a number of open issues", concluded Djuric.