Vučić an Eichhorst: Finding acceptable solutions through dialogue
October 03, 2016.
President of the Government of Serbia, Aleksandar Vučić, and Angelina Eichhorst, Director for Western Europe, the Western Balkans and Turkey at the European External Action Service, said today that the Belgrade-Priština dialogue must be continued to find mutually acceptable solutions.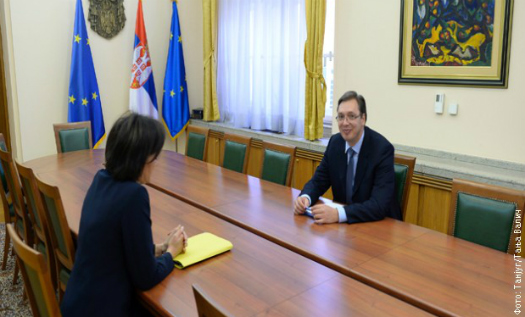 "All solutions to date have been very difficult for the Serbian side, which has confirmed its commitment to peace and stability countless times, but also, Serbia cannot trample on its state and national interests voluntarily", Vučić said.
Speaking about Serbia's EU path, they expressed the expectation that the planned dynamic of opening negotiation chapters in the EU accession talks would be maintained, the government Press office said in a statement.