Serbian List delegates suspends their functions in provincial assembly over Trepča
October 09, 2016.
Delegates in the PISG Assembly from the Serbian List decided to suspend their functions in the provincial assembly until further notice, following the adoption of the Law on Trepča.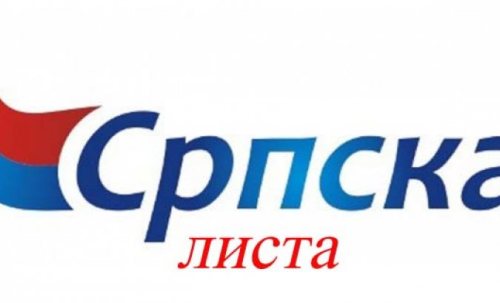 The Serbian List believes that Serbs in Kosovo and Metohija are facing one of the hardest and potentially most dangerous situation in the last decade and a half. Not only will the political fate of the Serbian List representatives depend on the decisions to be reached in the next few days, but also the fate of the Serbian people in the province.
"In the name of the Serbian people and democracy, we reject with indignation the political and legal violence of the Kosovo Assembly, and publicly state that we shall not accept any decision regarding Trepča, given that it was adopted without any consultation with the political representatives of Serbs", delegates in the Serbian List said after a meeting in Kosovska Mitrovica.
At the meeting they held in Kosovska Mitrovica today, delegates of the Serbian List concluded that the "illegal decision of the Kosovo Assembly to appropriate the Trepča complex was a deliberate act and constituted trampling on the interests of the Serbian people in Kosovo and Metohija, and sidelining of the Serbian political representatives".
The delegates also stressed that they refuse to be voluntary victims of what they called the apartheid in Kosovo and Metohija, and refuse to provide an alibi for the efforts to bring the Serbian people in a position of complete disenfranchisement, fleeing their homes would be the only way out.
"The Serbian people which so far had demonstrated sincere intention to promote social and economic situation in Kosovo and Metohija, through its representatives in Priština institutions and in partnership with the Albanians, is now left without any illusions as to the dictatorial and chauvinistic nature of the local political system", the Serbian List stated.