Provincial Assembly undermined Agreement on CSM establishment
October 11, 2016.
Ignoring the will of Serbian political representatives and the interests of Serbs in Kosovo and Metohija, the Assembly in Priština adopted yet another law which in the most direct way undermines the Agreement on establishing the Community of Serbian Municipalities, traumatizes our people and exposes them to legal violence.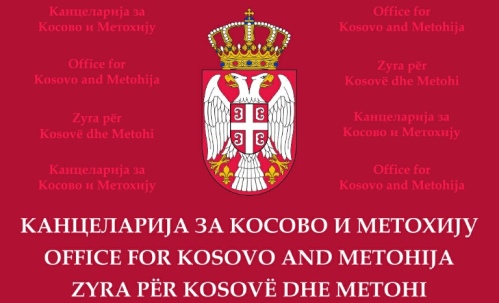 It is clear that, after the adoption of the Trepča Law, Priština has adopted yet another legal act that openly signals to the Serbian people that they have no rights in Kosovo and Metohija. This law will, as the one on Trepča, be unenforceable in areas with Serbian majority. Therefore, it is more alarming as an indicator of the dangerous direction that the Albanian politicians in Kosovo and Metohija are headed, then it is to be feared for its effectiveness.
The said law undermines the Community of Serbian municipalities, given that it encroaches on the competences which, according to the agreement, explicitly belong to the future CSM. It is clear that this legislative provocation on the part of Priština is aimed at making the Community of Serbian Municipalities an empty shell, and precluding the Serbs from deciding on the economic development and spatial planning in their areas.
If it is effected, and it won't be, the adopted "Law on Strategic Investments in Kosovo" would provide Priština with the jurisdiction to directly enter into contracts on the so-called capital projects without prior process of tender and participation of the local government, and would have unforeseeable detrimental effects on the position of the interests of the Serbian people in the province.
If Priština thinks this Law will provide for easier business machinations in Serbian areas, such as the failed attempt of the seizing of the Brezovica tourist complex, we urge the lawmakers to rethink the ramifications. The plundering of Serbian property in Kosovo and Metohija cannot be legalized by any law and therefore, we once again urge Priština representatives to come to their senses and sit down with us, because unilateral acts of this kind can benefit no one.