Đurić: Ready for the dialogue, but never for giving up on our property
October 20, 2016.
Serbia is always ready for the dialogue but will never be ready to surrender its property, today in Brussels said Director of the Office for Kosovo and Metohija, Marko Đurić, adding that Belgrade would not be sitting by idly.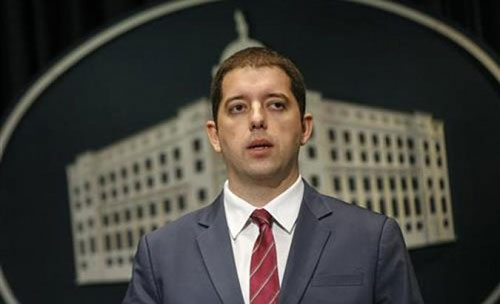 After another round of technical negotiations with Pristina, Đurić told reporters in Brussels that he would not be making any catastrophic concessions nor rotten compromises at the expense of his own people.
Earlier this morning, at the Mission of the Republic of Serbia to the EU in Brussels, Đurić held a meeting with representatives of 28 member states and representatives of the EU institutions.
"Our policy remains the policy of talks, but will never be the policy of sticking our heads in the sand and making unfounded concessions and rotten compromises at the expense of the interests of the Serbian people.
Today in Brussels, delegations from Belgrade and Pristina are continuing talks on mutual recognition of diplomas. The delegation from Belgrade announced that they would put the question of Telecom as well as the the question of whether Pristina's willingness for making compromises to the representatives of the EU. The Belgrade delegation explained that Serbia is always ready for talks but never for the "take it or leave it" principle.
Given Priština's repeated refusal to discuss it in the context of dialogue, the Belgrade delegation bilaterally presented its position on the Law on Trepča to the EU mediators.
In the framework of the technical dialogue yesterday were also negotiated technical details of implementing the Agreement on the Freedom of Movement, specifically, the appearance of stickers which will be used to cover the status symbols on the license plates for vehicles crossing from Kosovo and Metohija to central Serbia and vice versa.