Đurić: We ensured adequate legal protection for Serbs
November 30, 2016.
Director of the Office for Kosovo and Metohija Marko Đurić said that the delegations of Belgrade and Priština, with the EU facilitation, concluded an arrangement on implementing the Agreement on Justice made in 2015, thus ensuring adequate legal protection for physical and legal Serbian persons and entities in the Province.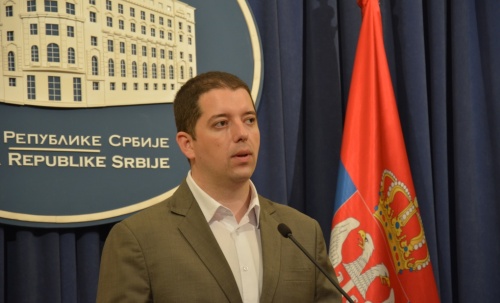 "After months of diplomatic efforts, our delegation managed to secure that the judgments and decisions which have been passed by the courts of the Republic of Serbia in Kosovo and Metohija since 1999 are recognized and enforced, thus ensuring adequate legal protection for Serbian natural and legal persons in the province," Marko Đurić told the Tanjug agency.
Đurić emphasized the significance of this agreement, not only because the Serbs have been living in legal uncertainty for a long time now, an uncertainty cultivated by the Priština provisional institutions, but also because the operation of Serbian institutions in Kosovo and Metohija had been persistently controverted.
"We also agreed on the manner of functioning and organization of all judiciary institutions in areas with predominantly Serbian population. The parties agreed on how to proceed with integrating judges, prosecutors and administrative staff, as well as on January 10, 2017, as the date of integration," Đurić explained.
Both sides now need to undertake a number of steps to enable integration in the field of justice on the agreed date.
The European External Action Service issued a statement that the delegations of Belgrade and Pristina reached an agreement on the final steps for implementing the Agreement on Justice.
The statement reads that Edita Tahiri and Marko Đurić, as the main negotiators in the EU-facilitated dialogue, agreed on the finalizing implementation of the Agreement on Judiciary, reached within the Dialogue on 9 February 2015.
"On 9 December, the European External Action Service will receive respective confirmations from both sides that they have fulfilled the requirements for the integration of judges, prosecutors and judicial staff within the framework of the Kosovo justice system. Their integration will be fully effective on 10 January 2017," reads the EEAS statement.
The EU commended both parties for their achievements, and urged them to accelerate more progress in all other outstanding agreements implementation work, especially the agreement on the Community of Serbian Municipalities and on Energy.