Đurić: Priština demonstrated its attitude towards the Day of Victory over fascism by issuing a ban of entry
May 09, 2017
Decision of the Provisional Institutions of Self-Government in Priština to prevent me from coming to Kosovska Mitrovica to attend the celebration of Victory Day that marks the victory over fascism, is a shameful gesture which clearly demonstrates their attitude not only towards the normalization of the relations but also towards this holyday.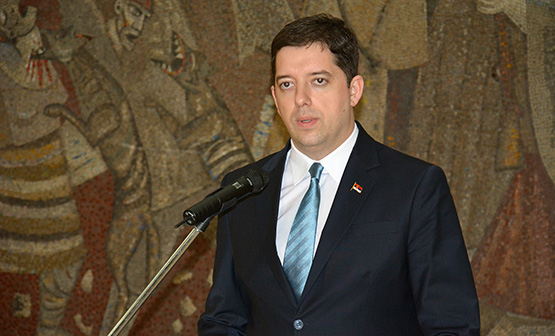 Priština's arbitrariness dealt yet another serious blow to the process of normalization of the relations and the efforts to create a multi-ethnic society in Kosovo and Metohija that is based on democratic and anti-fascistic traditions.
Celebration of Victory Day is the occasion when civilized world demonstrates its departure from ideologies of hatred and evil; consequently, those who obstruct this celebration demonstrate their departure from civilized world and its values.
No one can prevent the citizens of Serbia to proudly cultivate their anti-fascistic tradition and nurture memories of Serbian victims fallen whilst liberating their country from Nazism and Fascism, including those victims who had joined the ideology of evil during World War II in this region.
With a hope that influential international actors in Kosovo and Metohija will have a clear say on today's anti-civilized decision of Priština, I extend my congratulations to the citizens of Serbia in Kosovo and Metohija on the Day of Victory over fascism.