Đurić: Priština's decision may have unimaginable consequences
October 21, 2018 Source: Tanjug
The decision of the Provincial Parliament in Pristina to adopt a set of laws on transforming the so-called Kosovo Security Forces, thus effectively making a prelude to the creation of a so-called army of a false state of UDI Kosovo, can have unimaginable consequences for the security in the region, said Director of the Office for Kosovo and Metohija, Marko Đurić.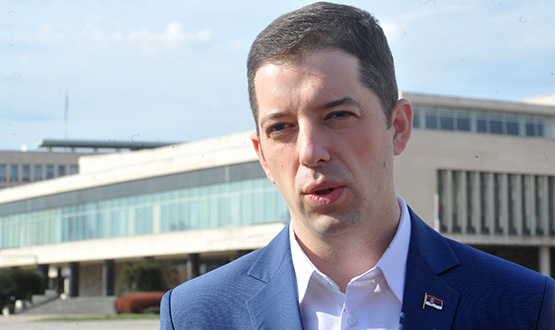 Photo: Tanjug
In his statement made to the Tanjug agency, Đurić said that Belgrade is both demanding and expecting a strong reaction from the part of the international community that is both vested with powers and is also morally and politically accountable, to preclude further escalation and militarization of the region.
"Serbia intends to protect its interests throughout its territory and will protect the rights and security of all its citizens, regardless of any attempts to trigger escalation and destabilization," Đurić said.