Marko Djurić congratulates Serbian List
December 14, 2017
On the occasion of beginning of the mandate and constitution of municipal authorities, I extend my congratulations to the Serbian List and all councilors and mayors, who contributed to gaining its convincing victory in areas with Serbian majority at recently held local elections in Kosovo and Metohija.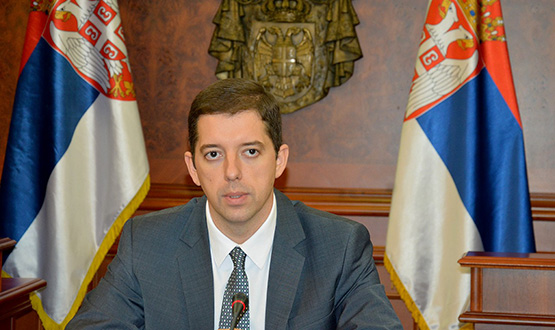 Photo: Office for Kosovo and Metohija
The Serbian List will have to justify the trust of the citizens and the state of Serbia in the forthcoming period by acting responsibly towards national interests and expertly managing local authorities.
Serbs in Kosovo and Metohija deserve to have perfectly functional Serbian local authorities which would reduce the difficulties of their lives to a maximum extent, in line with the UN Security Council Resolution 1244 and the Brussels agreement.
I believe that the living conditions of our fellow citizens in Kosovo and Metohija will be even better given the fact that the establishment of the Community of Serbian Municipalities would additionally strengthen the Serbian self-government, for which we now have the perfect conditions, having in mind that the authority in all municipalities with predominant Serbian population is in the hands of a programmatically and ideologically coherent political force.
Otherwise, today marks the 1700th day since Priština assumed its obligations regarding the establishment of CSM which is why I would like to point out to the representatives of Provisional Institutions of Self-Government and the international community that the most important segment of the Brussels agreement has not been implemented to date.