Djurić informed Brathuu about the situation in Kosovo and Metohija
December, 19; source: Tanjug
The Director of the Office for Kosovo and Metohija, Marko Djurić, met today in Belgrade with the Head of the OSCE Mission in Kosovo and Metohija, Jan Braathu.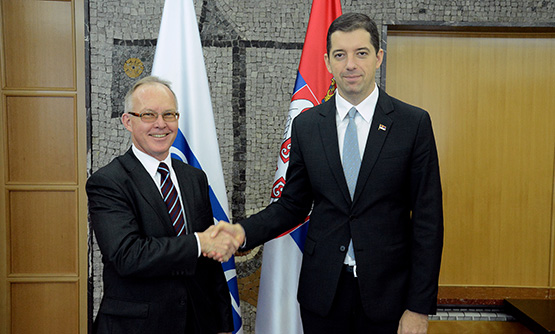 Photo: Office for Kosovo and Metohija
Djurić and Braathu discussed the political and security situation in Kosovo and Metohija and, during the meeting, they also touched upon the issue of recently held local elections in the province.
The interlocutors agreed that the dialogue, addressing the open issues in Kosovo and Metohija, should continue, while Djurić noted that today marks the 1704th day since the Agreement on establishing the Community of Serbian Municipalities was been reached in the framework of the dialogue.
According to him, this statistics, and the fact that Priština still does not have the institution which would be in charge of the dialogue with Belgrade, indicates the lack of spirit and the capacity of the other party regarding the implementation of the agreed.