Djurić: We will reach normalization by resolving property relations
December 25, 2017. Source: Tanjug
The resolution of property relations in Kosovo and Metohija will be one of the key demands of the Serbian side in order to achieve a comprehensive normalization of relations with Priština, the Director of the Office for Kosovo and Metohija, Marko Djurić, said today.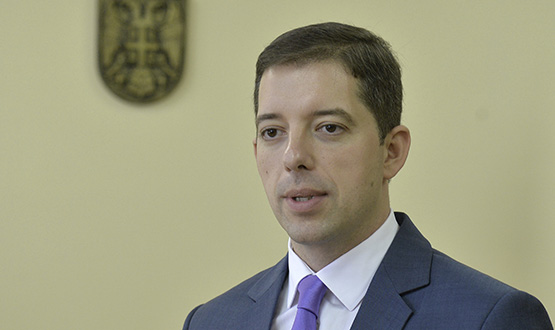 Photo: Office for Kosovo and Metohija
Djurić also told Novosti that, in the continuation of the Brussels dialogue, Belgrade will ask for a revision of the privatization in Kosovo and Metohija, and will address, with this initiative, both UNMIK and EULEX, as organizations in charge of temporary management of Kosovo and Metohija.
He points out that Belgrade has papers that support these demands, since the cadastral records show that 58% of land in Kosovo and Metohija is in Serbian ownership.
About 29% is state or socially owned, 14% represents the property of business entities, while 15% of the province's territory is in private ownership of Serbs or the Serbian Orthodox Church.
Djurić said that there were no comments made by European mediators when, during the last session of the Brussels dialogue, a study on the privatization in Kosovo and Metohija was presented, during which more than 900 companies received a titular in an illegal way and without consent of the real owners.
We don't want anything that is not ours, nor do we want to manage resources that are vital for the survival of the Albanian people. We want to regulate what we have been building for decades in Kosovo and Metohija, giving away our incomes from other parts of the country, and that's not a little thing, Djurić said.
It is estimated that, as he said, from 1966 until 1990, only through the Federation Fund, Serbia directed 1.5 billion dollars to Kosovo and Metohija.
Djurić said that the method of informing the international public on the real state of affairs has already yielded results and that some processes have been stopped, such as the efforts to take away the Brezovica Ski Center in the Municipality of Štrpce, without the consent of the owners and the Serbian people.