Djurić: I am not surprised by the nervousness of Kosovo politicians
December 27, 2017. Source: Tanjug
Some people have been trying to run away from responsibilities for 17 years, the Director of the Office for Kosovo and Metohija, Marko Djurić, said regarding recent attempts at abolishing the Special court for KLA war crimes.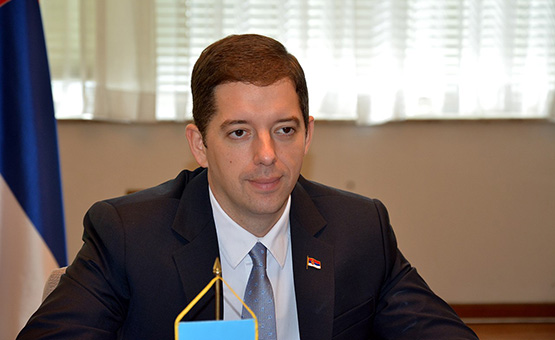 Photo: Office for Kosovo and Metohija
"War crimes do not get old. They can try to buy another month, another year, but eventually the truth about what happened will come out", Djurić said last night at TV Prva.
He noted that he is not surprised by the "nervousness of today's politicians, people who represent themselves as politicians, which we know were in uniform 17 and 18 years ago and part of, in our opinion, the terrorist KLA that committed numerous crimes against our people".
The provincial president Hashim Thaci said earlier that the establishment of the Special Court for war crimes committed by leaders and members of the so-called Kosovo Liberation Army during the last conflict in Kosovo is "historical injustice", although the provincial assembly reached the decision on the court establishment.