Kozarev: A reaction is needed because of the burning of Serbian property
January 08, 2018
Seemingly minor incidents, such as theft of cattle and burning of the harvest of Serbs in Kosovo and Metohija require a decisive reaction, primarily of the international community, because attacks on property are always in the function of creating an atmosphere of anxiety and fear.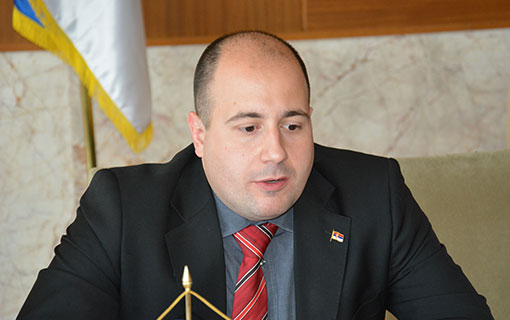 Photo: Office for Kosovo and Metohija
The last case of burning the hay of Serb returnees near Klina is the most open threat to all those thinking of returning to their pre-war property.
It is understood that the Office for Kosovo and Metohija will, through provisional municipal authorities, compensate our compatriots in such situations, whenever possible, because an attack on property is an attack on their existence, since the key economic activity of Serbian returnee families is predominantly agriculture.
We call upon Albanian political actors in Kosovo and Metohija to clearly condemn attacks and provocations against Serbs, their property and sanctities, because the attack on the property of the Vulić family in the village of Rudice cannot be viewed as separate from the anti-Serbian hysteria which has taken over some extreme individuals and organizations in our southern province during Christmas.