Djurić extends his congratulations for the Serbian New Year
January 14, 2018
On the occasion of the Serbian New Year, I would like to extend my congratulations to fellow citizens in Kosovo and Metohija and to wish them personal and family happiness, health, and conditions for a safe life and with dignity, just like the citizens in other parts of our country.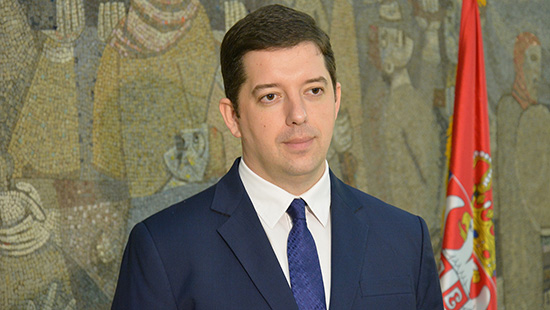 Photo: Office for Kosovo and Metohija
The Serbian New Year is a holiday which is significant for the preservation of our national identity, since many nations and civilizations apply their own time calculation and New Year, different then the Gregorian calendar, and cherish them as one of the symbols of their particularity. The Serbs, Jews, Arabs, Chinese and other nations and civilizations cherish their calendars, which are not in astronomical point of view the most precise ones, but they do so because they protect the part of their self-awareness and the thing which makes them a community, while being identified by other people and presenting the wealth of their tradition.
Unfortunately, the days in the wake of Christmas and the Serbian New Year in Kosovo and Metohija featured series of attacks on Serbian property and their harvest, which was set on fire. Moreover, the occurrence of these mass attacks perpetuated during the time of our great holidays, shows that this is an organized campaign with an aim at intimidating people.
I harshly condemn these shameful acts of cowardice, and deem that the failure of the international community to take more active steps in order to stop the terror exerted over the Serbian population in our southern province is highly irresponsible.