Djurić: They cannot break us and we will never give up
February 4, 2018.
I strongly condemn last night's attack on Serbian property in the village of Osojane, where during only one night three stores were broken into and a car has been stolen.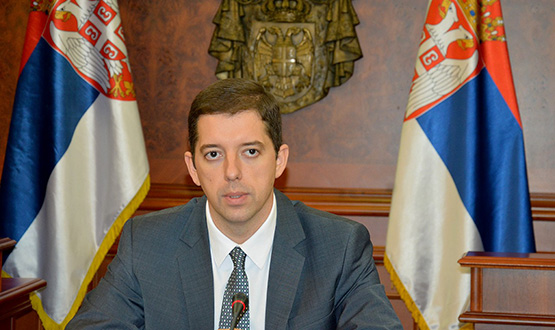 Photo: Office for Kosovo and Metohija
There is an impression that this serious incident was designed to further aggravate the survival of Serbs in Metohija, and it certainly once again confirms how much it is necessary to involve a greater number of Serbs in the police forces in municipalities where our people live in enclaves, and that in the meantime, it is necessary to renew a more effective international security monitoring in these areas.
The attack on Serbian property in Osojane is a clear demonstration of force aimed at intimidating returnees in Metohija and forcing them to leave their homes.
This destruction came only a few days after the new Osojane-Kosovska Mitrovica bus line was established, which was a symbolic encouragement to our compatriots for their survival and staying in Metohija.
In the upcoming week, Serbia will find ways to indemnify those who suffered the damage in this brutal attack, which will send a message to those who do not want Serbs in Metohija that they cannot break us and that we will never give up.