Djurić: Silence is not always golden; sometimes it's a source of instability
February 19, 2018. Source: Tanjug
The Director of the Office for Kosovo and Metohija, Marko Djurić, stated today that he is more concerned about the lack of a reaction from the international community regarding the statement by Edi Rama on the unity of Kosovo and Albania, than the statements themselves.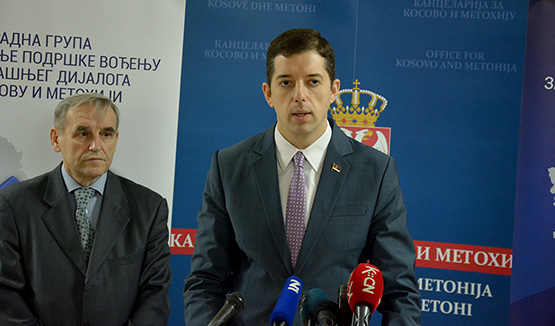 Photo: Office for Kosovo and Metohija
Djurić adds that Rama's statement is not the first of its kind, they are repeated in continuity and are the result of the created international climate that this is socially acceptable.
"I don't consider it a good thing when pretensions towards a territory of other states are shown. For us, Kosovo and Metohija is the territory of our state and each time someone expresses such pretensions, it's normal that this can't be welcomed and accepted", Djurić said.
He says that he is always concerned when there are no equal norms and disapproval in the international community.
He recalled that he deals with the institutions of Serbia in Kosovo and Metohija, with talks and negotiations, and that there are those in the international community who should react to such things, but they don't.
"They should be asked why is it so and how long do they plan on being silent. Silence is not always golden. Silence is sometimes a source of further provocation and instability", Djurić said.