Djurić: USA would contribute to peace by not treating Kosovo and Metohija as an independent state
February 22, 2018. Source: Tanjug
United States of America would make a major contribution to the peace and reconciliation process in the Western Balkans if they would stop treating Kosovo and Metohija as an independent state, the Director of the Office for Kosovo and Metohija, Marko Djurić, said today.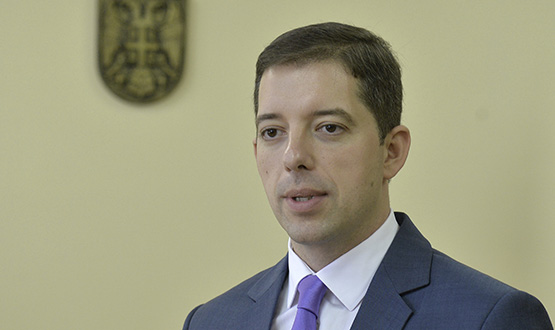 Photo: Office for Kosovo and Metohija
"The sooner USA gives up on such a policy, the sooner will separatists in Priština give up the myth of the so-called independent Kosovo", Djurić told Tanjug.
Djurić's reaction followed the statement by the President of the Provisional Institutions in the province, Hashim Thaci, that Russia could play a "very positive role" for the peace process by recognizing the unilaterally declared independence of Kosovo, because in that case, Belgrade would, as he said, "give up the false mythologies".
The Director of the Office for Kosovo and Metohija added that by "supporting the territorial integrity and sovereignty of Serbia in the Security Council, USA would strengthen the United Nations reputation and contribute to the reaffirmation of the principles upon which the world organization was founded".