Djurić: Veseli should not rejoice
March 22, 2018.
Kadri Veseli should not rejoice, Kosovo and Metohija will never be a state, nor will Preševo, Medvedja or Niš be the so-called "Republic of Kosovo", but Priština is and will remain a part of Serbia, and he will be a Serbian citizen.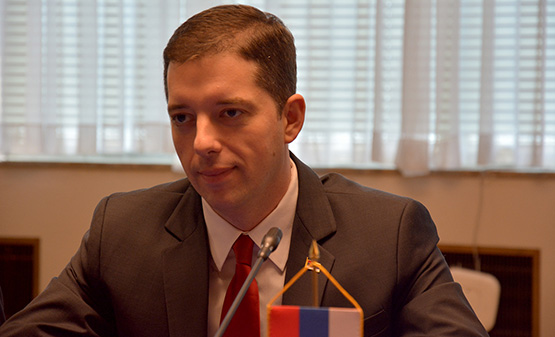 Photo: Office for Kosovo and Metohija
Veseli can wish for Neverland to be a part of the self-proclaimed Kosovo, but that's not realistic, just like his dreams of Preševo, Medvedja and Niš, or the so-called "Great Albania".
Kadri Veseli, otherwise known for threatening with war and taking over territories, should know that it is not wise to threated with violence, especially not someone stronger.
This is a time of dialogue in which problems are not solved by subversive attacks, which is hard for him to understand as a former commander of the terrorist KLA, but there will be a time for facing reality.