Djurić: Language of blackmail cannot be used with Serbia
March 23, 2018. Source: Tanjug
Any allegations of deadlines and ultimatums imposed on Serbia are meaningless, because the language of blackmail cannot be used with Serbia today, the Director of the Office for Kosovo and Metohija, Marko Djurić, said today. "Anyone who thinks he can claim anything similar, in newspapers with low circulation or in some other way, will have no result", Djurić told TV Pink.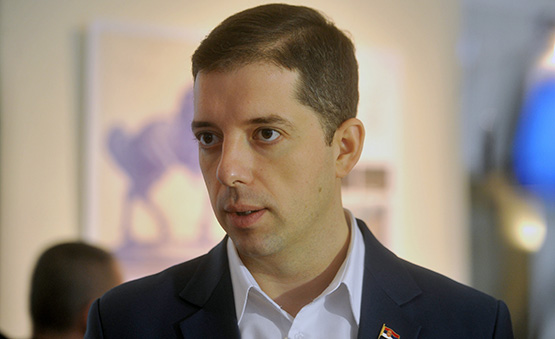 Photo: Tanjug
Commenting allegations of the Danas newspaper that "Serbian President Aleksandar Vučić has a deadline till June to present a plan for Kosovo and Metohija", Djurić repeated that Serbia cannot be talked to in such a way today, and that such ideas are "completely frivolous".
As he said, talks that will be held in Brussels today, headed by President Vučić, will be in the interest of Serbia, although at a moment when Serbia may not have enough understanding in a part of the international community.
"And we have heard that a part of the international community is insufficiently interested in compromise solutions", the Director of the Office for Kosovo and Metohija said.
Djurić says that Serbia will continue to insist on compromises and it does not accept a policy in which one party should lose it all, and the other one will win.
"We especially do not accept for our side to be the losing one", he stressed.
He added that today's situation in the country is that open and honest talk with the people of Serbia is possible, and it is possible to share with the citizens "the fact that, after the policies of Tadić and Jeremić have led to the unilaterally proclaimed independence, President Vučić is trying to save our country from this absurdity and lack of ideas".
"Our delegation will continue to fight for Serbia in terms of Kosovo and Metohija, as we saw in New York and every other place, because the support of Moscow and Beijing is extremely important, as well as the support of others. It is important to win over the ones that are not traditionally inclined towards us, at least regarding the idea of compromise".
According to him, it is important that the entire society, especially the intellectual and academic community, takes part in the dialogue on Kosovo and Metohija, especially for Serbia to present its proposals for resolving this issue.