Đurić: Responsibility for the Special Court rests with the international community
April 20, 2018 Source: Tanjug
Director of the Office for Kosovo and Metohija Marko Đurić said today that it is upon the international community to follow through on what it vocalized when it came to the operation of the Special Court for the crimes committed in Kosovo and Metohija by the so-called Kosovo Liberation Army (KLA).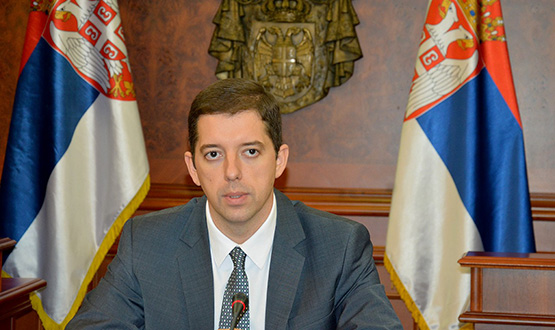 Photo: Office for Kosovo and Metohija
Đurić noted that the attitude of the international community, more specifically of the judicial authorities, thus far, affords Hashim Thaci the right to state that he has no fears whatsoever of said Special Court.
He spoke to the press during his stay in Banja Luka, where he visited the brewery and the construction site of the future "Rajska Banja" spa complex. Commenting on this Thaci's statement, Đurić recalled that no one has been prosecuted or held responsible for the war crimes committed against Serbs in Kosovo and Metohija so far.
"I hope that will change. We have been done everything we could on our part towards that goal. Our judicial authorities hold search warrants for many of the war crimes suspects. This has not changed and will not change," Đurić said.