Office for Kosovo and Metohija: Delegation of karate players returned from the crossing point
May 9, 2018
In spite of our intention to be a good host to all athletes in the upcoming European Karate Championship in Novi Sad, the athletes from Kosovo and Metohija will not participate in this competition because, once again, the sport itself proved to be their merely secondary objective: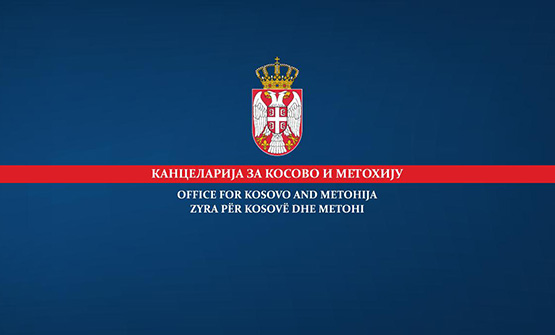 Photo: Office for Kosovo and Metohija
1. Persons who attempted to enter the territory of the Central Serbia in two separate groups and at two different times, contrary to the agreement, were returned from the administrative crossing point last night and this morning.
Defying the organizer's precise notice of the solely status-neutral manner of participation and representing athletes from Kosovo and Metohija, last night a smaller part of the delegation showed up at the administrative crossing point of Merdare, around 11 p.m., wearing insignia of a false state of "Kosovo", in an apparent intent of provocation in the Championship. After that, this morning the second group consisting of majority of delegation coming from our Southern Province attempted to bring in the insignia and equipment carrying symbols of the self-proclaimed "Kosovo".
Both delegations were turned back; thus, in a motion of consistently applying the Agreement on the Official Visits was prevented an attempt of Priština representatives to transform a karate arena into a political arena.
2. The public should also be informed that, when submitting request for the coming and participation of the delegation, Priština failed to observe the timing requirement and the formal manner as laid down under the Agreement on the Official Visits. This was done with a 3-day delay, instead of sending it no later than on Friday by 17:00 the announcement was delivered on Monday in the afternoon, at exactly 16:17 hours.
3. Importantly, karate representatives from Kosovo and Metohija did not show up at a previously scheduled meeting with the President of the European Karate Federation, convened in order to agree and clarify details concerning the modality of participation and representation of athletes from our Southern Province at the European Karate Championship in Novi Sad, which is indicative of the sport being of secondary interest to them, again.
It is vital to stress that both delegations from Kosovo and Metohija were turned back from the administrative crossing point for the sake of upholding the sportsmanship spirit and protecting the safety of participants and the citizens. The competent authorities are standing ready for potential new provocations.