Đurić: No announcements on the resumption of the Dialogue
31 May 2018 Source: TANJUG
Earlier today, Marko Đurić, Director of the Office for Kosovo and Metohija said there was no announcement on the resumption of the Dialogue between Belgrade and Priština, and that Belgrade remained ready to engage in the talks, but in a serious one.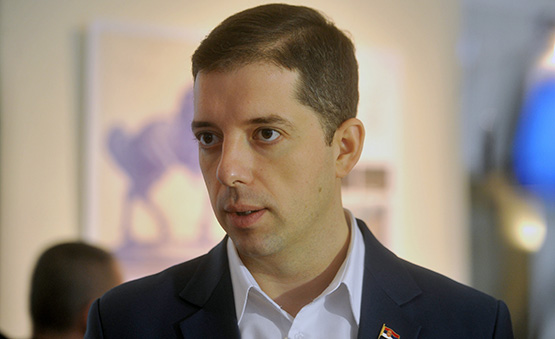 Photo: TANJUG
In a case of such announcement, says Đurić, we will be ready to talk, but in a serious fashion and with the people willing to implement agreements.
"But not with those that publicly deride any form of reaching accord and the agreements they have concluded themselves", Đurić shared this view with the journalists.
At a press conference, he made a point that Belgrade is convinced it is necessary to seek and identify a compromise concerning Kosovo and Metohija.
"Our open hand is presented to the domestic and international public, since we hold it to be in our best interest first and foremost to preserve the peace and stability, so to enable us to continue our support to the Serbian people in Kosovo and Metohija", said Đurić.
He went on to say, "It seems that Priština thinks otherwise and that compromise is actually not necessary, if judged by a long line of statements of the highest ranking officials to the effect that they do not intend to implement agreements and that no compromise is needed at all.
Đurić added that certainly none of them would say such things unless they enjoyed support of a powerful segment of the international community.
"Avni Arifi would have never dared refuse EU's invitation to meet in Brussels and talk about the Community of the Serbian Municipalities had he not had either implicit or explicit consent of a part of the international community to do so", said Đurić.
He called for the observance and implementation of the Agreement on the Community of the Serbian Municipalities because this is the only way to revert to a serious approach to making agreements and reaching progress in relations.
"A campaign of violence, combined with such statements, demonstrates that the other side does not really wish either the future or normal relations, and that, instead, they live frozen in a period of past time that, perhaps, has brought in the biggest profits to them", concluded Đurić.